Episodes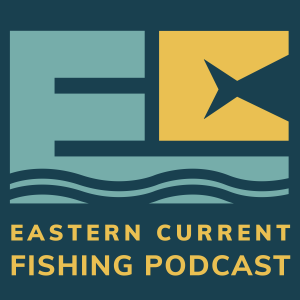 Tuesday Apr 04, 2023
Tuesday Apr 04, 2023
In this episode Capt. Rick Croson and Capt. Jud Brock of North Carolina discuss offshore jigging and popping for all pelagic species. Hope y'all enjoy! 
-Capt. Rick-
https://livingwatersoutdoor.com/about-us/
-Checkout Outdoors by Owner-
https://go-obo.com/
-40% Off EyeStrike & Zman-
Code: EC10
https://eyestrikefishing.com
-Florida Fishing Products-
https://www.floridafishingproducts.com
-Temple Fork Outfitters-
https://tforods.com
-Bonafide Kayaks-
https://bonafidefishing.com
-Carolina First Mate-
https://carolinafirstmate.com
Do you love Eastern Current and want to help support us as well as gain access to tons of extra content that has never been released to the public?
Donate through our PATREON Account!
https://www.patreon.com/user?u=31609753&fan_landing=true
Be Sure to checkout Eastern Current on Youtube, Facebook and Instagram!
Book a Fishing Trip
-Jud Brock -
https://www.easternangling.com/
Book a Hunt 
-Jud Brock-
https://www.easternwaterfowl.com/