Episodes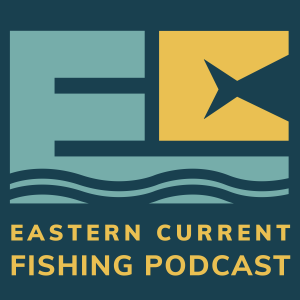 Tuesday May 30, 2023
Tuesday May 30, 2023
Welcome back to another episode of Eastern Current Saltwater Fishing Podcast! My name is captain Ozzy of Marker23 Guide Service and today I chatted with Adam Hudson, the CEO of blue line co. Adam started his career in the fly industry out of necessity and grew his business based on opportunities that arose and gaps he saw in his own fly fishing experience. I really appreciated this episode and I hope y'all do as well.  As always thanks for tuning in and I hope y'all enjoy!
-Adam Hudson (Blue Line Flies) 
bluelineflies.com
-Capt. Ozzy-
https://www.marker23inshoreadventures.com/trips
-40% Off EyeStrike & Zman-
Code: EC10
https://eyestrikefishing.com
Do you love Eastern Current and want to help support us as well as gain access to tons of extra content that has never been released to the public?
Donate through our PATREON Account!
https://www.patreon.com/user?u=31609753&fan_landing=true
Be Sure to checkout Eastern Current on Youtube, Facebook and Instagram!